The Federation of American Scientists is advancing production, use, and uptake of scientific evidence to improve policy outcomes across critical societal challenges.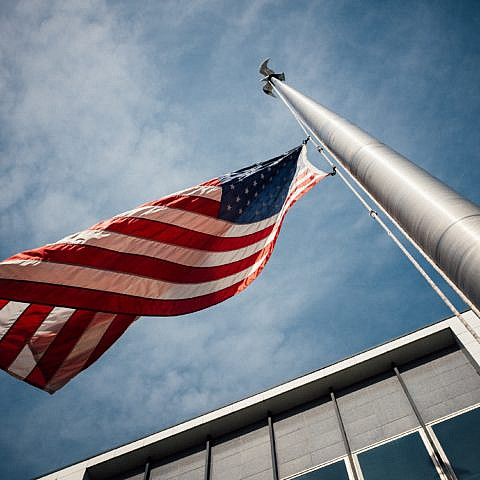 A New Evidence Era for Federal Government
Evidence-based policy is the process of using high-quality information [evidence] to inform government decisions [policy]. 2018's Foundations for Evidence-Based Policymaking Act (Evidence Act) launched a new era in federal evidence-based policy, spurring federal agencies to develop internal evidence-building plans (known as "Learning Agendas"), to hire chief data and evaluation officers, and to cultivate partnerships with evidence experts.
The FAS-OMB Evidence Forum
Through the Day One Project, the Federation of American Scientists (FAS) is developing new ideas for strategic use of evidence across federal government. We're excited to share these ideas at our upcoming Evidence Forum from 9:30–11 AM (EST) on Friday, October 7. The Forum, which will be co-hosted by the White House Office of Management and Budget in support of the Biden-Harris Administration's "Year of Evidence for Action", will be publicly webcast.
Click here to view the agenda. Click here to register.
The Forum will provide a venue to exchange ideas and insights focused on increasing the use, development, and uptake of evidence in federal agencies, with a specific objective to uncover new pathways for engagement. One focus will be on the potential of "Living Evidence" approaches to advance agency-specific learning agendas. Experts from the health sector will explain how Living Evidence, a practice that continually updates research summaries as new studies are published, directly supported COVID-19 response around the world. Participants will have an opportunity to explore how the benefits of Living Evidence approaches could extend to other domains.
The Forum will also showcase proposals from the Evidence for Action Challenge coordinated by FAS in collaboration with The Pew Charitable Trusts Evidence Project. This Challenge was initiated to crowdsource creative, expert ideas for the future of evidence-based policy. Select participants from the Challenge will give lightning talks on topics including:
Informing the congressional debate with evidence
The Congressional Science Policy Initiative experiments with models to facilitate the engagement of scientists, engineers, technologists, and other experts with the U.S. Legislative Branch to help produce evidence-based public policy.
Congressional Science Policy Initiative
Building a 21st Century Evaluation Workforce
Check out our recent event where federal evaluation and data leaders discussed the federal learning agendas and opportunities to improve the use of evidence in policy and decision making.
Building a 21st Century Evaluation Workforce
An Open Call for New Ideas
Have thoughts on how to improve government effectiveness through the use of evidence and data? We're always looking for new ideas to expand our policy portfolio.
Contribute Your Idea